Spring clean your PC computer Now!
The updated version of Crap Cleaner Download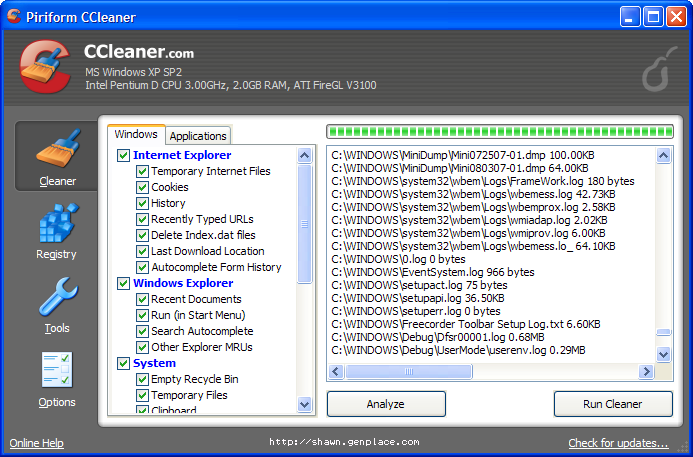 CCleaner is a freeware system optimization, privacy and cleaning tool.It removes unused files from your system – allowing Windows to run faster and freeing up valuable hard disk space. It also cleans traces of your online activities such as your Internet history. Additionally it contains a fully featured registry cleaner. But the best part is that it's fast (normally taking less than a second to run) and contains NO Spyware or Adware!
Updates list
* Improved Opera favicon cleaning by only deleting non-bookmarked entries.
* Detailed view can now be set as default in Advanced options.
* Added support to save Startup items to a text file.
* Added new INI variable for Local Low folder %locallowappdata%.
* Improved OpenOffice 3.x support.
* Improved Quicktime player cache cleaning when in Protected Mode.
* Fixed bug where Summary panel text could be edited.
* Fixed bug in Uninstall Tool for Windows 2008 R2.
* GUI improvements to Cookie screen.
* Include/Exclude screen sorts entries in alphabetical order.
* Number formatting is more accurate in Cleaner results.
* Various minor bug fixes.

Links
Download Link: Portable version
password : shawn.genplace.com
Official Website:Click Here