Download CCleaner v3.14.1616 Multi-languages Portable
How to Removes unused files in your Windows ? CCleaner is your solutions.
CCleaner is a freeware great system optimization, a privacy and cleaning tool. Generally, the program help to removes unused files from your system – allowing Windows to run faster and freeing up valuable hard disk space. It also cleans traces of your online activities such as your Internet history. Additionally it contains a fully featured registry cleaner. But the best part is that it's fast (normally taking less than a second to run) and contains NO Spyware or Adware!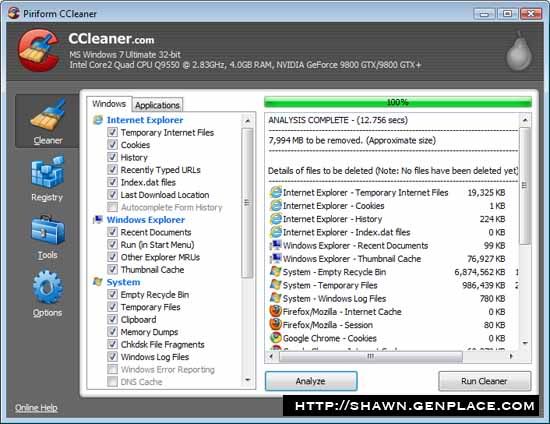 The New Updates of ccleaner V3.14 included Improved Startup tool usability; Improved IE Add-on management; Improved Import/Export for Cookies; Improved Recycle Bin cleaning and duplicated filenames; Updated Chrome Canary Saved Form Information cleaning;Updated Chrome Canary Saved Passwords cleaning; Updated Chrome Canary Cookie cleaning; Fixed bug in long filename extensions; Added cleaning for Chrome Canary "Network Action Predictor"; Added cleaning for Real Player 15, PerfectDisk 12.5 and Windows Media Center.; Improved cleaning for WinRAR, Windows Log Files, uTorrent and Acrobat Distiller 10 and Minor bug fixes.
Download Here:
Mediafire