PocketDivXEncoder helps you to encode all kind of video clip with optimized parameters for handled devices (landscape mode, 240×320, low CPU usage, increased brightness and etc ). The video output standards are openly accessibly on PMP devices (Archos,…) as well as your PocketPC, Palm or Smartphone.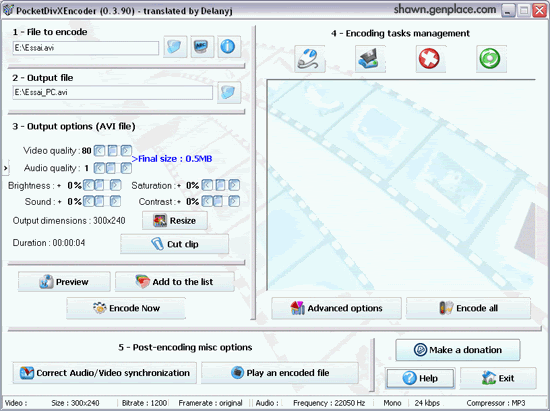 This program is freeware.

User are allow to redistribute it and/or modify it under the terms of the GNU General Public License as published by the Free Software Foundation; either version 2 of the License, or (at your option) any later version.