iChat

iChat is Apple's take on instant messaging, and as usual, it's among the best application of its type. Ichat has a great interface that make for the most Mac-like chatting experience around
Adium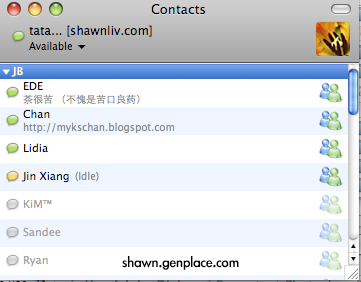 Adium is one of my favorite chat client due to its ability to handle multiple chat platforms with ease, and it's just a fun application to use. The interface face is highly configurable and utilities other advance such as tabbed browsing and address book intergation .
Mercury Messenger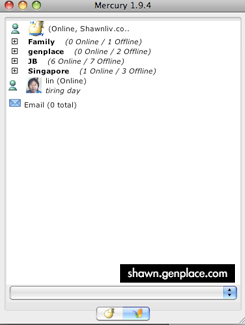 Mercury Messenger or simply "MM" (formerly called dMSN) is a Windows Live Messenger network Instant Messaging client developed in Java. It supports almost all of the features in Windows Live Messenger, bringing feature parity to Mac OS X and Linux.
For more information Click Here
aMSN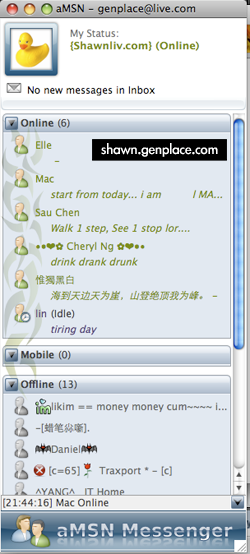 aMSN is a free Windows Live Messenger clone. aMSN attempts to emulate the look and feel of Windows Live Messenger, and supports many of its features. aMSN has features not present in Windows Live Messenger. Users can set alarms, are able to see others who have removed them from their contact list, and are able to open many profiles at once. It is also very customizable, with extensions and themes available at the main site. aMSN also allows functions not available in Microsoft Messenger for Mac (the Macintosh counterpart of Windows Live Messenger), such as webcam support, and the nudges feature.
Mircosoft Messenger

Messenger for Mac 7 gives another new ways to communicate easily with each other in different locations or time zones. In addition, personal users will discover a few improvements for managing their contact lists.