Want your Window XP to look like Windows 7 Interface?
Yes, you can!
A new application "Seven Remix Program", a tool was designed to improve the Graphical interface of your Windows XP. What you can see, most of the systems files such as icons, images, motion graphic are replaced extract like Windows 7.
Anywhere, you may try this application and no worry that it can be completely remove. The program makes a proper backup during the installation and retrieves the backup while un-installation.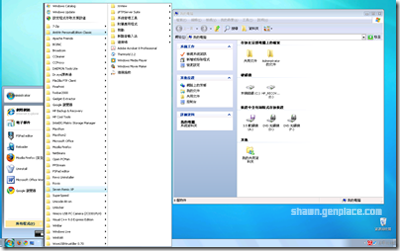 Download Link:
Click Here to Download
Available for:
– All Language Versions
– Not compatibility with 64 bit versions of Windows
– Windows 2003 (Standard, Enterprise, Datacenter, Web, RTM, SP1)
– Windows Media Center Edition (2003, 2004, 2005)
– Windows XP (Home, Pro, RTM, SP1, SP2, SP3, Corporate)
– Windows XP Tablet PC Edition