P-CopyRightPro
Today I found a newest plugin "P-CopyRightPro" in my dashboard. Generally, it a plug-in that disable the copying of texts and images from your wordpress blog.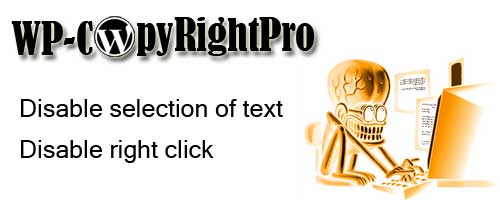 Accordingly, This plug-in will
* Disable selection of text

* Disable right click on your WordPress

* WP-CopyRightPro doesn't have problems with search engines

Anywhere, I had installed but i decided to inactive this function. But you can try it if you want to disable those function.
Links
Installation

1.Download the file WP-CopyRightPro.zip
2.Unzip WP-CopyRightPro and upload the folder to the /wp-content/plugins/ directory.
3.Enter in your admin panel of wordpress and activate the plugin.