According to WhatsApp website, starting from November 12, 2018. The backing up to Google Drive will no longer count towards storage quota. In other words, This policy will come into effect for all users on 12 November 2018. However, WhatsApp backups will be automatically removed if more than one year without any updates. Therefore, backup your WhatsApp data before November 12, 2018.
How to create a Google Drive backup:
Open WhatsApp.
Tap Menu > Settings > Chats > Chat backup.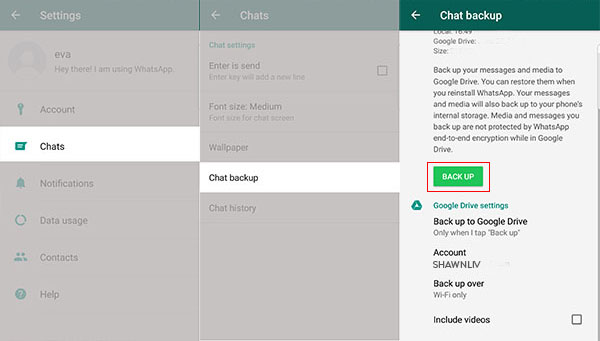 Tap Back up to Google Drive and select a backup frequency other than Never.
Select a Google account that you'll back up your chat history to. If you don't have a Google account, tap Add account when prompted and enter your login credentials. Please remember the Google account you're using for the backup.
Tap Back up over to choose the network you wish to use for backup. Please note that backing up over a cellular data network might result in additional data charges.