Tips to capture resizable Web Pages thumbnails
Web Page Thumbnails is a freeware for users to print-screen high-res, re-sizable thumbnails of web pages. Generally, users can create a gallery web page as a preview page or a sitemap for a websites.In brief, the software integrated with web browser to navigate the particular websites.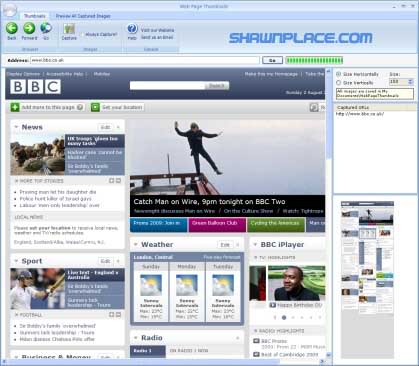 Pretty easy to use, just press the Capture button and save a high-quality thumbnail of the HTML page after the page had loaded. All captured images are saved as JPEGs ready for upload to a website.
Lastly, this freeware includes a tab showing a gallery of the saved images presented in a HTML preview format. Few options available here such as saving thumbnails with different filenames, setting thumbnails as the desktop background and emailing.
Download Link: Click Here to Download