Download CCleaner V3.00.1310 Portable
How to Removes unused files in your Windows ? CCleaner is your solutions.
CCleaner is a freeware  great system optimization, a privacy and cleaning tool. Generally, the program help to removes unused files from your system – allowing Windows to run faster and freeing up valuable hard disk space. It also cleans traces of your online activities such as your Internet history. Additionally it contains a fully featured registry cleaner. But the best part is that it's fast (normally taking less than a second to run) and contains NO Spyware or Adware!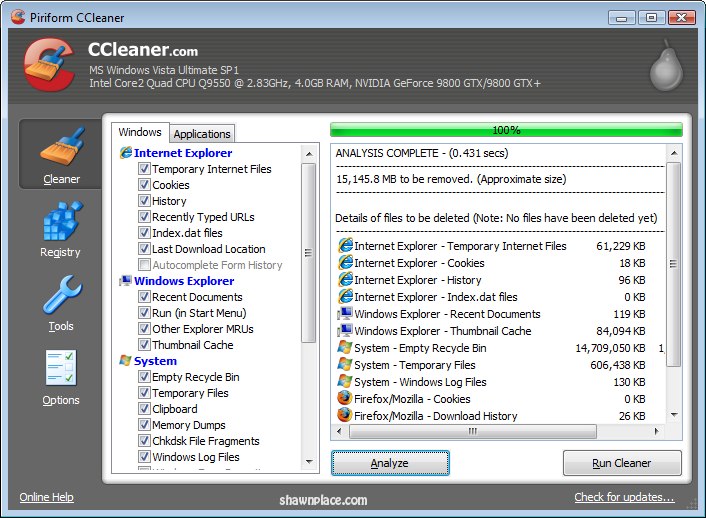 【V3 Updates List】

A new 64-bit native EXE designed specifically for 64-bit systems.
A new Drive Wiper tool screen under the Tools section.
Improved support for Internet Explorer 9 and Google Chrome browsers.
Improved cleaning support for HTML5 database storage, allowing CCleaner to effectively manage the next generation of web applications.
Additional cleaning support for Microsoft Silverlight Isolated Storage.
Three new environment variables (%SystemDirectory%, %SystemDirectory32%, and %SystemDirectory64%).
New application icon.
New Intelligent cookie keeping feature.
Download Here:
Mediafire