Free Photo, Picture, Image Editing Software Paint.Net v3.5.10
Paint.NET is free picture and photo editing application for Windows platform. Generally, this software features an spontaneous and inventive user interface with support for layers, unlimited undo, sfx, and a variety of very helpful and powerful tools. Additionally, an active and growing online community provides friendly help, tutorials, and plugins.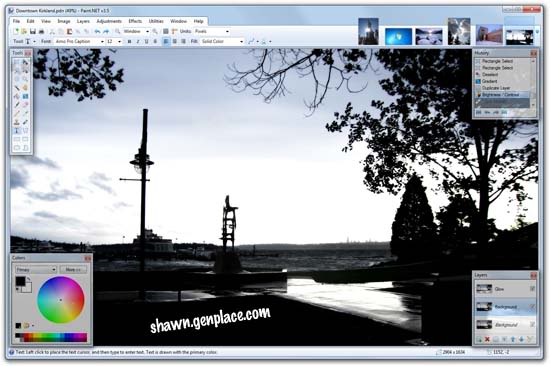 Paint.NET 3.5.10
This update fixes some broken shortcut keys for the View -> Actual Size command.
Fixed: Ctrl+Shift+A now works again as a shortcut for View -> Actual Size (broken in 3.5.9)
Fixed: Ctrl+0 still works for View -> Actual Size even if 10 or more images are open (broken in 3.5.9, it would switch to the 10th image).