Your Entertainment Hub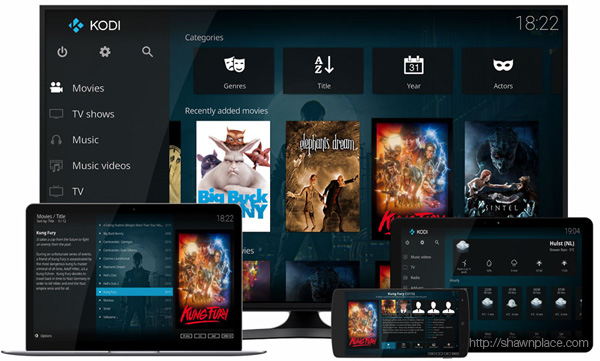 In short, Kodi is an entertainment hub that plays all your digital media together through a spectacular and user friendly package. You can play and view your digital media from local and network storage media and the internet. Most importantly, Kodi is 100% free and open source.
Kodi (formerly known as XBMC) is an award-winning free and open source (GPL) software media player and entertainment hub that can be installed on Linux, OSX, Windows, iOS and Android, featuring a 10-foot user interface for use with televisions and remote controls.
All in all, here the list that Kodi can do!
1. Play Music
2. Play Movie
3. Play TV shows
4. View Photo
5. Play PVR
6. Change Skin
7. Add-ons
8. Web Interfaces
9. Remote Control
Download link Click Here!