Yet Another Free all-in-one program Download
All-in-one Design Tools
PicPick is an all-in-one program that provides all kind of features such as image editor, screen capture tool, pixel ruler, color picker, color palette, protractor, screen crosshair and whiteboard. In particular, this program loads fast and located in they system tray.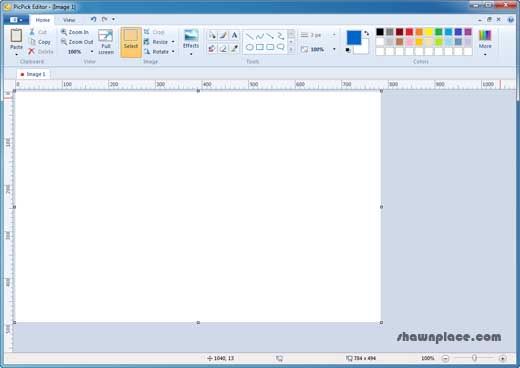 • For All Windows (Fully support Windows 7)
• Multi-language is supported. (MORE 28+)
• All functions are fully supported on a dual screen environment.
• No Registry, No access to System folder (you can copy these files to portable USB)

Screen Capture
Full Screen
Active Window
Window Control
Scrolling Window
Region, Fixed Region
FreeHand
Repeat Last Capture
Image Editor
Intuitive User Interface
Windows 7 Ribbon style
Standard drawing, shapes, arrows, lines, text, and etc.
Blur, sharpen, hue, contrast, brightness, pixelate, rotate, flip, frame effect and etc.
Color Picker and Color Palette
various color code type (RGB, HTML, C++, Delphi)
Photoshop style RGB/HSV conversion is supported.
Pick and Save your favorite color!
Screen Pixel Ruler
horizontal and vertical orientation
various units (Pixels, Inches, Centimeters)
DPI setting (72, 96, 120, 300)
colorful gradient skins
Screen Magnifier
Zoom 2x to 10x option
Stay on top, smooth display, and sizeable window
Screen Protractor
Have you seen any screen protractor functions?
Screen Crosshair
For aligning objects in graphics or design applications
For calculating relative coordinates on screen
Whiteboard
For giving a presentation or just drawing something on screen
About the Author:
ShawnLiv, the founder and editor of GenPlace Forum, ShawnLiv Dot Com, and Shawn's Tech Place. Learn more about him and follow him on Twitter at @shawnliv