Browsing articles tagged with "Windows Archives - Shawn Tech Place"
Download CCleaner v4.13 Multi-languages Portable In brief, CCleaner is an free app to Removes unused files in your Windows. It is a freeware to optimize your computer system and a cleaning tool. After all, your windows should be able to run faster and freeing up more valuable hard disk space. In addition, it helps to cleans traces of your online activities and fully featured registry cleaner.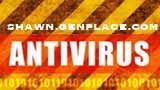 Yet Another Free Antivirus Download In brief, Bitdefender Antivirus Free version is an intelligent product that make decision by itself. In other words, there is no configuration or no input needed. Next, it scanning only takes place when your system is idle and known clean files are skipped. As a whole,it gives users rare, discreet messages, on a need-to-know basis only.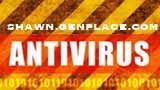 Yet Another Free Antivirus Download In brief, Bitdefender Total Security 2013 Beta version available for free. The main features are Active Virus Control, Rescue Mode, Virtualized Browser, Virtualized Browser, Vulnerability Scanner, Antispam, Two-way Firewall, Autopilot, Social Network Protection, Search Advisor and Safebox. In particular, Device Anti-Theft (the locate your lost laptop or lock the device to protect your information), USB Immunizer (immunize any Flash Drive from spreading infections and Windows Widget.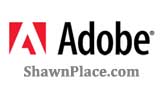 Photoshop CS6 beta Accordingly, Adobe Photoshop CS6 is a whole new development in digital image editing. In brief, There are three main development in this CS6 version. In short, Content-Aware Patch allow users to patch images with magically blend pixels. Next, Blazingly fast performance and a modern UI give users a instant result with unprecedented performance. Last, New and re-engineered design tools allow users to create superior designs fast.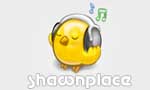 YouTube Song Downloader In brief, YouTube Song Downloader is a user-friendly software that allows users to download music as MP3 or Video. Just type in the song name and click on the download button to do the work. Moreover, it allow user to preview the video instantly and Save files as MP3- or video file (AVI, MP4, FLV).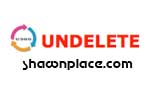 Freeware to restored deleted files In brief, Undelete 360 is one of the recommended programs to use for restoring deleted from your PC or other portable storage medium such as flash drive and digital camera. Basically, this program built on a fast and efficient algorithm that able to browse, search, and recover files. Moreover, it supports both file recovery and folder recovery. Most importantly, it is completely free and no advertisements as well as features […]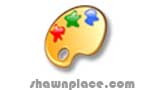 All-in-one Design Tools PicPick is an all-in-one program that provides all kind of features such as image editor, screen capture tool, pixel ruler, color picker, color palette, protractor, screen crosshair and whiteboard. In particular, this program loads fast and located in they system tray. • For All Windows (Fully support Windows 7) • Multi-language is supported. (MORE 28+) • All functions are fully supported on a dual screen environment. • No Registry, No access to […]
Unsurpassed speed and easy-to-use features Web Browser In brief, Maxthon is a freeware that provide web browsing for Microsoft Windows and Android. Maxthon is a free web browser for Microsoft Windows and Android. Its supports both the Trident and the WebKit rendering engines. Moreover, the Web Follows You which is Use your Maxthon Passport to seamlessly sync and access your favorites, notes, even browsing settings across desktop computers and devices. To sum up, this freeware […]