Browsing articles tagged with "Web Archives - Shawn Tech Place"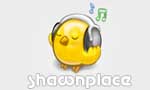 Beatbox Tips Found this in a forum. To play the Beatbox through google translate is pretty simple. Just copy the text below and play the sound button. First, Go to Google Translate Then, Copy and Paste the text into the Google translate box.
Unsurpassed speed and easy-to-use features Web Browser In brief, Maxthon is a freeware that provide web browsing for Microsoft Windows and Android. Maxthon is a free web browser for Microsoft Windows and Android. Its supports both the Trident and the WebKit rendering engines. Moreover, the Web Follows You which is Use your Maxthon Passport to seamlessly sync and access your favorites, notes, even browsing settings across desktop computers and devices. To sum up, this freeware […]
Apple Safari 5.0.2 (33.18.5) for Windows One of the great browser that you should get it and let you simply enjoys the web world. Safari changes one browser looked and felt just like another develop to worked the best and less crashed for web browsing. The four key point of Safari are elegant design, innovation at work, high technology and Built-in Security.
Simple Tips to Make Safari Maximize to Full Screen In your Safari browser, copy and  paste this JavaScript (javascript:self.moveTo(0,0);self.resizeTo(screen.availWidth,screen.availHeight);) into your address bars, just like the picture below. Bookmarklets are little fragments of JavaScript, stored in a bookmark.
Sun Java SE Runtime Environment 6.0 Update 19 (32/64 Bits) Java 2 Platform Standard Edition (J2SE) software is the premier platform for rapidly developing and deploying secure, portable applications that run on server and desktop systems spanning most operating systems. J2SE 6.0 is a significant release including many new features and updates while preserving compatibility and stability. The development of J2SE 6.0 was led by Sun and progressed following the Java Community Process (JCP) to […]
Orbit Downloader 3.0.0.0 Released Orbit Downloader, yet another download manager. In brief, it is devoted to new generation web (web2.0) downloading, such as music/streaming media/video  from Rapidshare, Myspace, YouTube, Imeem, Pandora, support RTMP. Most importantly is to make general downloading easier and faster.
TheWorld Browser TheWorld Browser yet another safe, and easy way to browse the Web. It might be another revolutionize of Internet experience with all kind of features. No harm to give it a try, free download and malware free.
I found this in GenPlace Forum, pretty funny and easy but a bit disgusting.