Browsing articles tagged with "vlc Archives - Shawn Tech Place"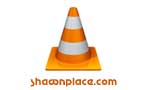 VLC 2 for Mac (video player) A new version of VLC 2.0 "Twoflower" is a major upgrade of media player. In particular for the Mac users as VLC is one of the flavor media player for Mac. In brief, VLC 2.0 come with faster decoding on multi-core, GPU, and mobile hardware and the ability to open more formats, notably professional, HD and 10bits codecs. Apart of new interface, the vide has new rendering pipeline and […]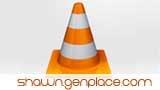 How to watch movies with subtitles in Mac ? VLC is one of my flavor video player. It is a freeware and open source cross-platform digital media files player and framework that plays most multimedia files such as AVI, Mov, Flv DVD, Audio CD and etc. In particular, it able to display movie subtitles in many kind of languages.