Browsing articles tagged with "Tips Archives - Shawn Tech Place"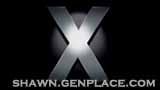 APP to remove unnecessary language resources In Brief, OS X contains more than hundred languages that we unlikely will use. Therefore, it is not necessary to include all this unused language packs. For my case, I had saving about 1G extra disk space for my MBP by removing those languages. As a matter of fact, it is difficult for us to manually delete those unwanted language. As a result, we need third party software such […]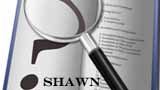 How to Read your CHM documents on your Mac In order to open CHM documentation on MAC, we need to install third party application. After Google, Chmox is one of the recommended application, as it is an open source software and available for mac users download.
Simple Tips to Make Safari Maximize to Full Screen In your Safari browser, copy and  paste this JavaScript (javascript:self.moveTo(0,0);self.resizeTo(screen.availWidth,screen.availHeight);) into your address bars, just like the picture below. Bookmarklets are little fragments of JavaScript, stored in a bookmark.
CrossOver Pro 8.0 for Mac To Mac Application implemented under the window, nearly everyone were required to install BootCamp or a VM, but now as long as can be attained with the CrossOver in the Mac to install and run win programs straightforwardly, and through the prune mulberry tested for some time, both in a steady degree or equivalent performance on both good. * New application support: o Quicken 2009 o Internet Explorer 7 o […]
Delete annoying message given by Windows Do you encounter any problem like "Cannot delete file: Access is denied", "The source or destination file may be in use", "Make sure the disk is not full or write-protected and that the file is not currently in use", " There has been a sharing violation" or "The file is in use by another program or user". In order to solve this problem, you can use this unlock program […]
Nick Chase: A Detective Story (iPod/iPhone version) As a matter of fact, The Crossword game in motel is only available at iPod/iPhone version. Anywhere, for those who still cant figure out the answer, kindly refer as below.
Nick Chase: A Detective Story Tips, Walkthroughs, Cheats, & Strategy – Part 2 FLASHBACK SCENE Click on the tiles in order to swap the pictures around. The pieces will not lock into place until you've completed the whole picture. The pictures can be swapped in any order, you can click on them whether they are next to each other or not. When the picture is complete, click on the gun that is flashing on the […]
Nick Chase: A Detective Story Tips, Walkthroughs, Cheats, & Strategy – Part 1 OPENING SCENE Click on the brush that is on the small dresser that is on the floor and it will go into inventory. Click on the fish tank to get a closer view. Grab the brush from inventory and click it onto the bowl 9 times in order to clean the tank out well. Click on the tall cabinet that is in […]