Browsing articles tagged with "Social Media Archives - Shawn Tech Place"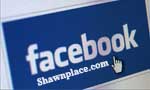 Who deleted me on Facebook? For the time being, Facebook didn't notice their users who has un-friended them.There are many third party app that allow you to track your friends that disappear from Facebook. Who.deleted.me is a website that allow Facebook users to know who deleted you or unfriended you.First, Click Who.deleted.me and Login with Facebook.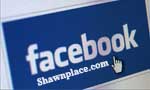 "I Love U" in numbers 6 and 9 Here, A Simple Creative Trick to create "I Love U" in your Facebook status. Just using multiple number 6 and number 9 only 1. First, copy and paste the number below to your status.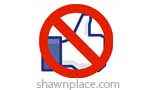 Disable the Facebook Like Button Hate to force click the FB Like button to see the hidden content? To Disable the force click, you can install a Google Chrome Plugin. This plugin will get rid of the "Like" and show the content directly without disclosing your privacy.
We Dont Like click Facebook Like Button Recently, there are some of the websites, forum and social media websites require to click the FB Like button to see the hidden content. Indirectly, like or not like you still have to like it. Moreover, some of the sites include a lot of ads in a 0 x 0 iframe or hidden content to force people to click to visible. As a result, the developer design this […]
What Elements to Setting Up your Facebook Page Social Networking Marketing Tips If you're the official representative of a business, organization, public Figure or even a website owner, you can simply set up a Page in Facebook. So, what are you waiting for ? Market Your Business on Facebook now. Before you get started, take time to gather all the elements you need and save yourself some effort. Here are a few things you'll need:
The History of FaceBook Social Media Social Media have been just about for a while now, and the majorities are focused on social networks to connect their friends, long lost friends and colleagues. As a matter of fact, Bulletin Board Services (BBS) and Usenet groups were examples of early forms of social networks. As the concept evolved, generalized communities, like Tripod and Geocities (back in the mid-1990s), brought user together through chat rooms and forums. […]