Browsing articles tagged with "Protection Archives - Shawn Tech Place"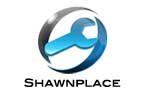 GlassWire's firewall software reveals threats your antivirus missed GlassWire is a free network monitor & security tool with a built in firewall.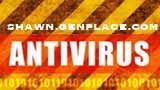 COMODO 2013 v6.0.260739.2674 released! Yet another free Internet Security "Comodo". A multi-layered security application that help you to protect your computer as well as personal information. Generally, it combining antivirus protection, filtering firewall, advanced host intrusion prevention and automatic sandboxing of unknown files.
How to Protect Your Mircrosoft Windows? What is Microsoft Security Essentials ? It is a freeware that provides real-time protection for your home PC in order to prevent against most of the viruses attack, spyware, and other malicious software. In brief, simple installation and user friendly. So what you waiting for? Download Now through their official website or the link below Microsoft touts five features of Microsoft Security Essentials: ‧ Remove most-prevalent malware ‧ Remove […]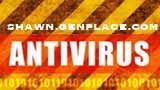 AVG Anti-Virus Free Edition 2011 :Remarkable protection. Absolutely free. One of the most downloadable free security software AVG had been released their latest version 10.0.1120. In brief, it provides the basic protection for online activity such as web browsing, searching and social networking.
Microsoft Security Essentials What is Microsoft Security Essentials ? It is a freeware that provides real-time protection for your home PC in order to prevent against most of the viruses attack, spyware, and other malicious software. In brief, simple installation and user friendly. So what you waiting for? Download Now through their official website or the link below Microsoft touts five features of Microsoft Security Essentials: ‧ Remove most-prevalent malware ‧ Remove known viruses ‧ […]
Comodo Internet Security 4.0 Accordingly, Comodo Firewall and AntiVirus is now Comodo Internet Security. The Latest version of their award-winning Firewall. Release Notes ■What is new in COMODO Internet Security 4.0.x? THANKS! COMODO would like to thank all of the BETA testers who voluntarily joined the beta testing program and provided the feedback about the product. ■NEW! Seamless livePCsupport Integration This version has a built-in Live Support for getting instant help from the experts for […]
Microsoft Security Essentials 1.0.1961.0 Generally , Microsoft Security Essentials is a freeware to provides real-time protection for your home PC in order to prevent against viruses attack, spyware, and other malicious software. In overall, it is simple to install and user friendly. So what you wait for? Download through their official website or the link below Microsoft touts five features of Microsoft Security Essentials: ‧ Remove most-prevalent malware ‧ Remove known viruses ‧ Real-time anti-virus […]
Internet Security For on-line shopping and banking as well as Internet Security. Avast! is another software for recommendation In brief, Avast able to increase your on-line security: avast! Sandbox – lets you safely browse suspicious websites or applications Silent Firewall – blocks hacker attacks to protect your identity Antispam – keeps your mailbox free from spam and scam messages According to their websites, the Key technologies includes