Browsing articles tagged with "MPEG Archives - Shawn Tech Place"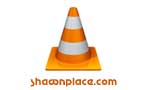 VLC 2 for Mac (video player) A new version of VLC 2.0 "Twoflower" is a major upgrade of media player. In particular for the Mac users as VLC is one of the flavor media player for Mac. In brief, VLC 2.0 come with faster decoding on multi-core, GPU, and mobile hardware and the ability to open more formats, notably professional, HD and 10bits codecs. Apart of new interface, the vide has new rendering pipeline and […]
RealPlayer Sp Portable Version Easy, Fun & Intuitive Browse the web, organize audio & video files, create playlists, & more! The all-in-one digital media player that lets you find anything and play everything. Now it includes an option to install the Real Toolbar for Internet Explorer. Online Radio – Over 3200 stations worldwide & 60 ad-free stations for endless listening. Expanded Controls – Optimize sound with the 10-Band Graphic Equalizer and get the sharpest picture […]
How to convert most of the multimedia file such as avi to MP4, MKV and etc The freeware that I would like to strongly recommend is Handbrake. HandBrake is an open-source, GPL-licensed, multiplatform, multithreaded video transcoder, available for MacOS X Supported Sources: • Any DVD-like source: VIDEO_TS folder, DVD image or real DVD (unencrypted–protection methods including CSS are not supported internally and must be handled externally with third-party software and libraries), and some .VOB and […]
Any Video Converter Free version Any Video Converter Free version is an All-in-One video converting tool with easy-to-use graphical interface, fast converting speed and good video quality. It allows you to effortlessly convert video files between every format! This free version supports DVD NTSC, DVD PAL, MPEG-I, MPEG-II, MPEG-4 and Flash FLV video profiles.