Browsing articles tagged with "microsoft Archives - Shawn Tech Place"
Learning Microsoft Word without using Microsoft Word
CCleaner v5.39.108.6399 The Portable version of Crap Cleaner Download CCleaner is a freeware system optimization, privacy and cleaning tool.It removes unused files from your system – allowing Windows to run faster and freeing up valuable hard disk space. It also cleans traces of your online activities such as your Internet history. Additionally it contains a fully featured registry cleaner. But the best part is that it's fast (normally taking less than a second to run) […]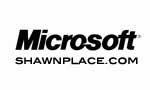 A New Free Disk Defrag Download In short,Disk Defrag Free is a freeware from Auslogics Software certified Microsoft® Gold Application Developer. It helps users to quickly defragment files on their hard drive, optimize file placement and consolidate free space to ensure the highest data access speed possible.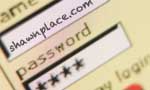 How prevent Computer-Related Crime In brief, the prevention of computer-related crime can be done by computer laws,Encrypt sensitive data, Insist on strong passwords, Conduct audits and Restrict physical access. As a whole, this post emphasize on the simplest way to prevent computer related crime, which is insist on strong passwords. According to Microsoft, a strong passwords consists of numeric character, upper case and lower case letters with length at least 8. Next, a list of […]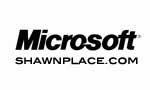 A Step by Step Mathematical tools A useful Graphing calculator develop by Microsoft is available for free now. In brief, users can learn to solve equations step-by-step while gaining a better understanding of fundamental concepts in pre-algebra, algebra, trigonometry, physics, chemistry, and calculus.
Free Download Office 2010 training Applies to: Microsoft Access 2010, Excel 2010, OneNote 2010, Outlook 2010, PowerPoint 2010, SharePoint Server 2010, Word 2010 Get free, downloadable versions of the following Office 2010 training courses. They're in PowerPoint 2010 format, so you can customize them for group training or view them on your desktop. Need a PowerPoint Viewer? If you don't have PowerPoint 2010, download the PowerPoint Viewer to view these files.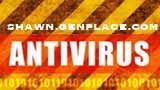 AVG Anti-Virus Free Edition 2011 :Remarkable protection. Absolutely free. One of the most downloadable free security software AVG had been released their latest version 10.0.1120. In brief, it provides the basic protection for online activity such as web browsing, searching and social networking.
Comodo Internet Security 4.0 Accordingly, Comodo Firewall and AntiVirus is now Comodo Internet Security. The Latest version of their award-winning Firewall. Release Notes ■What is new in COMODO Internet Security 4.0.x? THANKS! COMODO would like to thank all of the BETA testers who voluntarily joined the beta testing program and provided the feedback about the product. ■NEW! Seamless livePCsupport Integration This version has a built-in Live Support for getting instant help from the experts for […]