Browsing articles tagged with "fb Archives - Shawn Tech Place"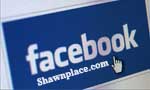 FaceBook Chat Hidden / Secret Emoticons / Smileys Here, the content from my previous post "25 FaceBook Chat Emoticons Smiley Hidden". However, there are many more FaceBook Chat Emoticons Smiley. Check this out, Yet Another FaceBook Chat Emoticons Smiley Hidden (Spongebob, Hello Kitty, Pikachu, Santa Claus, Poring, Kerokeroppi, Domo Kun, Konata Izumi, Pokeball, Nobita, Gintoki Sakata, Shin chan, Angry Bird, Doraemon, Mojacko and Pedo Bea).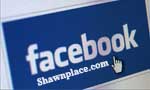 FaceBook Chat Hidden / Secret Emoticons / Smileys Generally, there is no menu of the FB Emoticons that can be used in FB chat features. Therefore, we need to remember the Shortcut key of the emoticons in FaceBook Chat. For that reason, you can see the 25 facebook emoticons and their keyboard shortcuts as shown below for your reference.The 25 FB emoticons included Penguin looking to the left, 42, A red heart, Shark with sharp […]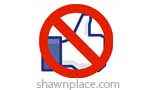 Disable the Facebook Like Button Hate to force click the FB Like button to see the hidden content? To Disable the force click, you can install a Google Chrome Plugin. This plugin will get rid of the "Like" and show the content directly without disclosing your privacy.
Quests and Achievements Guide There are several quests that available for players to get extra bonus such as Simoleons and Life Time points. To that points, here is quick list of the quests for your reference.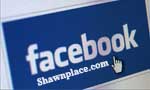 Stop displaying Facebook game activity to friends Recently, I just realize that the Game Activities are available on my right Facebook panel (Game Ticker). Due to certain reason, I prefer to keep all this info to myself. For that reason, just simply click on the (x) mark that appears. Next, click on 'Don't publish is playing (Game name) posts. Afterward, there will be not be seen for that particular game on the games ticker.
We Dont Like click Facebook Like Button Recently, there are some of the websites, forum and social media websites require to click the FB Like button to see the hidden content. Indirectly, like or not like you still have to like it. Moreover, some of the sites include a lot of ads in a 0 x 0 iframe or hidden content to force people to click to visible. As a result, the developer design this […]