Browsing articles tagged with "facebook Archives - Shawn Tech Place"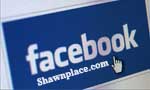 Who deleted me on Facebook? For the time being, Facebook didn't notice their users who has un-friended them.There are many third party app that allow you to track your friends that disappear from Facebook. Who.deleted.me is a website that allow Facebook users to know who deleted you or unfriended you.First, Click Who.deleted.me and Login with Facebook.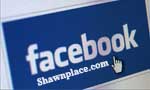 Invite All your Facebook friends to an event To invite all your friends in Facebook event, what you have to do is to select them one by one and click send (as shown below). Irritating? Ok, Actually Web Browses add-on can save your time.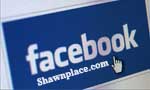 Timeline Remover Some of my friends and Readers do asking me regarding the deactivation of their Facebook Timeline. Personally, I feel Okay about the timeline . Anywhere, I try to log into https://developers.facebook.com/apps to disable this app but it is not working anymore, it permanently fixed! Consequently, I surfing for some solutions and realize that web-browser plug-in can disable the Facebook Timeline by hiding it. In another words, you can view yourself and your friend […]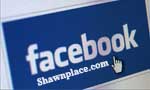 "I Love U" in numbers 6 and 9 Here, A Simple Creative Trick to create "I Love U" in your Facebook status. Just using multiple number 6 and number 9 only 1. First, copy and paste the number below to your status.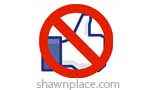 Disable the Facebook Like Button Hate to force click the FB Like button to see the hidden content? To Disable the force click, you can install a Google Chrome Plugin. This plugin will get rid of the "Like" and show the content directly without disclosing your privacy.
Quests and Achievements Guide There are several quests that available for players to get extra bonus such as Simoleons and Life Time points. To that points, here is quick list of the quests for your reference.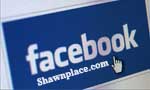 Stop displaying Facebook game activity to friends Recently, I just realize that the Game Activities are available on my right Facebook panel (Game Ticker). Due to certain reason, I prefer to keep all this info to myself. For that reason, just simply click on the (x) mark that appears. Next, click on 'Don't publish is playing (Game name) posts. Afterward, there will be not be seen for that particular game on the games ticker.
We Dont Like click Facebook Like Button Recently, there are some of the websites, forum and social media websites require to click the FB Like button to see the hidden content. Indirectly, like or not like you still have to like it. Moreover, some of the sites include a lot of ads in a 0 x 0 iframe or hidden content to force people to click to visible. As a result, the developer design this […]