Browsing articles tagged with "Computer Archives - Shawn Tech Place"
Learning Microsoft Word without using Microsoft Word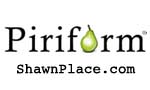 Advanced System Information tool for your PC In brief, Speccy is an advanced System Information tool for your PC. Its help user to find out what's the name of the processor, how much RAM and etc. Generally, this application enable users to check how many slots and the type of installed memory. As a whole, all the necessary information is on one easy-to-understand screen.
Display And Generate System Hardware, OS, Software, Speed and performance Information A Recommended PC diagnostics software utility that helps you to optimize, installing or troubleshooting your computer by presenting the detail of your computer hardware and the system.
The Volume and Size of 5MB memory storage in 1956