Browsing articles tagged with "Code Archives - Shawn Tech Place"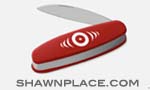 Perian, open source video component Download Recently, I get a message saying "This file contains a track in the Dolby AC3 Audio (code 8192) format" while I playing my mkv video file. If the problem avoided, there will be no sound for that video. After Google(ing), I found a freeware Perian that enable the application support for additional media. In particular, for the application such as QuickTime video player.
Text and Code Editor – Notepad++ V5.9.3 This portable notepad++ is different compare to your windows notepad. In brief, the editing component is base on Scintilla and written in C++ and uses pure Win32 API and STL. Generally, this application supports several languages and most importantly, it is a freeware that governed by GPL License. Included plugins (Unicode) 1. Spell Checker v1.3.3 2. NppExport v0.2.8 3. Plugin Manager 0.9.3.1 4. Converter 3.0 Included plugins (ANSI) […]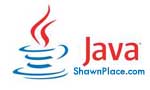 Update to Java SE 7 Now The major updated Java, Java SE 7 (codename Dolphin) was launched and made viable since July 28, 2011. In brief, the addition features of Java 7 are dynamically typed languages, language changes, Concurrency & Collection utilities, Concurrency & Collection utilities, New I/O APIs for the Java Platform, XRender pipeline, Gervill sound synthesizer, Update the XML stack.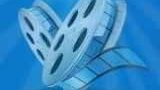 New 3D Video Decoder PureCodec Build 20110330 Download A new updates of PureCodec Build March 2011 (20110330) had been released. In short, PureCodec Decoder is a wonderful solution to attain a range of trendy video, Encoding audio, HDTV playback and video decoding versatile package; come together with KMPlayer, Pot Player, Media Player Classic, BSPlayer 3 popular player. In support of Jane, installed under the platform of language can play MPG, VCD, DVD, MOV, RMVB, AVI, […]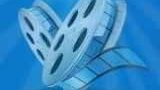 New Powerful Free 3D Video Decoder Download After 2 months;end of the year of 2010, a new updates of PureCodec Build 20101231 had been released. In short, PureCodec Decoder is a wonderful solution to attain a range of trendy video, Encoding audio, HDTV playback and video decoding versatile package; come together with KMPlayer, Pot Player, Media Player Classic, BSPlayer 3 popular player. In support of Jane, installed under the platform of language can play MPG, […]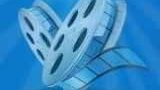 New Powerful Free Video Decoder Download Waiting for more than a year, a more powerful PureCodec Build 20101022 had been released. In brief, PureCodec Decoder is a wonderful solution to attain a range of trendy video, Encoding audio, HDTV playback and video decoding versatile package; come together with KMPlayer, Pot Player, Media Player Classic, BSPlayer 3 popular player. In support of Jane, installed under the platform of language can play MPG, VCD, DVD, MOV, RMVB, […]