Your Lastest Version of KMPlayer
Never know that KMPlayer had been release a latest version on October 2008. Generally, KMPlayer is my flavor player and I start to use KMPlayer since 2004.  More importantly, it is a freeware.
In Brief, KMPlayer able to support most of the video format such as VCD, DVD, AVI, MKV, Ogg, OGM, 3GP, MPEG-1/2/4, WMV,  FLV and QuickTime. Anywhere, The highlight of this version (for me) will be the media support of CoreAVC and RealMedia. Secondary,  the design of the Modern Interface is also quite nice and attractive.
Real Codec:RM、RMVB

CoreAVC:H.264、AVC1
In Summary, the new features & updates of this version are listed as below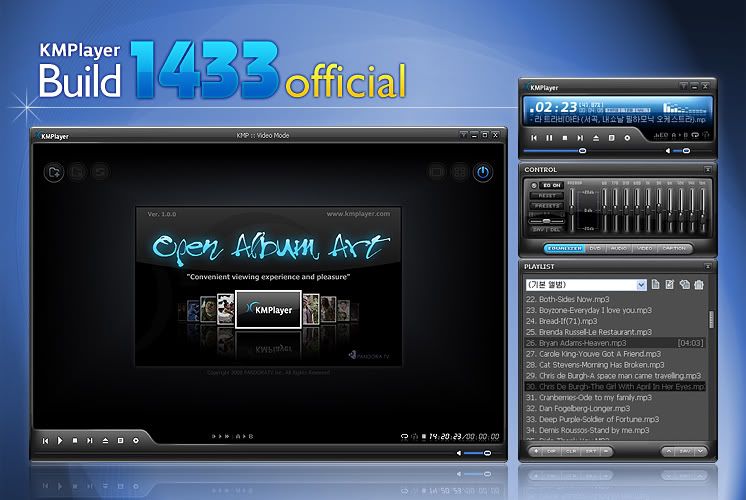 – OpenAlbumArt v1.0 support.

– Internal VP6 (Flash) Codec 'low merit' problem fixed.

– Some DTS audio playback problem fixed(libdts.dll).

– Can't search 'WMVideo Decoder DMO' problem fixed(Windows Vista).

– Set [External Audio Decoder] to default MP3 codec 'MP3 Decoder DMO' instead of 'MPEG Layer3 Decoder' (Windows Vista).

– Audio Stream Selection Menu bug among more than two voices fixed.

– MediaInfo Library updated(0.7.7.6)
About the Author:
ShawnLiv, the founder and editor of GenPlace Forum, ShawnLiv Dot Com, and Shawn's Tech Place. Learn more about him and follow him on Twitter at @shawnliv