Browsing articles in "Windows"
Cannot delete file: Access is denied Do you encounter this before? "Cannot delete file: Access is denied". Generally, write-protected files, currently in use files and disk is full will caused the user unable to delete those files. Once your deleting is fail, an annoying message given by Windows pop-out a message such as Cannot delete file: Access is denied. In this case, we can easily get rid of this message by using this freeware "Unlocker" […]
Photo collection of MS-Dos 27 July 2011 was the 30th anniversary of the birth of MsDos.On July 27 1981, Microsoft bought what was to become MS-DOS from Seattle Computer Products. Happy Birthday and let's look back on those picture of Ms Dos in the past 30 years.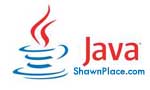 Update to Java SE 7 Now The major updated Java, Java SE 7 (codename Dolphin) was launched and made viable since July 28, 2011. In brief, the addition features of Java 7 are dynamically typed languages, language changes, Concurrency & Collection utilities, Concurrency & Collection utilities, New I/O APIs for the Java Platform, XRender pipeline, Gervill sound synthesizer, Update the XML stack.
Free Photo, Picture, Image Editing Software Paint.Net v3.5.8 Paint.NET is free picture and photo editing application for Windows platform. Generally, this software features an spontaneous and inventive user interface with support for layers, unlimited undo, sfx, and a variety of very helpful and powerful tools. Additionally, an active and growing online community provides friendly help, tutorials, and plugins.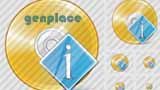 Free Portable CrystalDiskInfo 4 Dev#2 CrystalDiskInfo is a HDD/SSD utility software which supports S.M.A.R.T. Generally, it supported Disks (HDD/SSD) such as IDE (Parallel ATA) and Serial ATA disks connected internal ATA controller. Beside, it also supports a part of USB-HDD. However, CrystalDiskInfo does not support RAID disks and IDE (Parallel ATA) and Serial ATA disks connected external ATA controller.
How to Make Your PC not Fall into sleep? Don't Sleep is A tiny portable program for your window to prevent System shutdown, loggin off the computer, Standby, deactivation of the monitor, activation of the screen saver, Hibernate, Turn Off or Restart. Secondly, it is a portable program that can be executed directly from your thumb drive or desktop.
Download CCleaner V3.00.1310 Portable How to Removes unused files in your Windows ? CCleaner is your solutions. CCleaner is a freeware  great system optimization, a privacy and cleaning tool. Generally, the program help to removes unused files from your system – allowing Windows to run faster and freeing up valuable hard disk space. It also cleans traces of your online activities such as your Internet history. Additionally it contains a fully featured registry cleaner. But […]
Free Magic Partition Manager Software Download Yet another partition alternative EASEUS Partition Master Home Edition, a freeware that provided partition solution and disk management utility. Generally, this software allows you to extend partition (especially for system drive) and systematically manage your disk space. Beside, it also help to settle the low disk space problem on MBR and GUID partition table (GPT) disk under Windows 2000/XP/Vista/Windows 7. In particular, it combine most of the hard disk […]