Browsing articles in "Windows"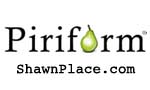 Advanced System Information tool for your PC In brief, Speccy is an advanced System Information tool for your PC. Its help user to find out what's the name of the processor, how much RAM and etc. Generally, this application enable users to check how many slots and the type of installed memory. As a whole, all the necessary information is on one easy-to-understand screen.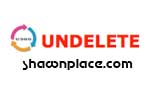 Freeware to restored deleted files In brief, Undelete 360 is one of the recommended programs to use for restoring deleted from your PC or other portable storage medium such as flash drive and digital camera. Basically, this program built on a fast and efficient algorithm that able to browse, search, and recover files. Moreover, it supports both file recovery and folder recovery. Most importantly, it is completely free and no advertisements as well as features […]
Your multi-pane file explorer In brief, Q-Dir is a freeware that enable Windows user to rearrange the Window Explorer to 4 separate views, namely quadro-view. Furthermore, it provide variety of file additional management features such as color coded file filters, customizable layouts and columns, quick access to favorite file and folder, and etc. Lastly, the features also covering export of directory listings (.txt, .doc, .html, .csv), color themes, network support, support for all Explorer views […]
Freeware: File Shredder As a general rule, whatever files you have deleted could be recovered. Even in the case that the hard disk is fully formatted. Those tools to recover files referred as "file recovery" software. It is third party software for the retrieval of deleted files under Windows OS. Therefore, in order to permanent delete form your system, user have to shred file. Accordingly, it is a process to use a program that is […]
Download CCleaner v3.11.1541 Multi-languages Portable How to Removes unused files in your Windows ? CCleaner is your solutions. CCleaner is a freeware great system optimization, a privacy and cleaning tool. Generally, the program help to removes unused files from your system – allowing Windows to run faster and freeing up valuable hard disk space. It also cleans traces of your online activities such as your Internet history. Additionally it contains a fully featured registry cleaner. […]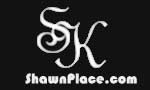 Search and Replace Tool for Windows GrepWin is the recommended tool for the purpose of search and replace in windows. In brief, this tool allow to use regular expressions to do the search. Moreover, it adds an entry to the shell context menu to easily search selected folders. Besides, users are allow to customize their search and setup their presets.
Windows Developer Preview ISO downloads A free Pre-beta version of Windows 8 is available now for developers to download. However, this installer   may not be stable operate correctly or work the way the final version of the software will. Moreover, the available features and functionality may not appear in the final version.  Therefore, use as your own risk. For legislation purpose, it should not be used in a production environment. Lastly, certain features and functionality […]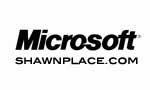 A Step by Step Mathematical tools A useful Graphing calculator develop by Microsoft is available for free now. In brief, users can learn to solve equations step-by-step while gaining a better understanding of fundamental concepts in pre-algebra, algebra, trigonometry, physics, chemistry, and calculus.