Browsing articles in "Online Web"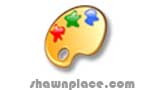 Convert raster images like PNGs, BMPs and JPEGs to scalable vector graphics (SVG) Vectorizer is a online tools website to help user to Convert raster images like PNGs, BMPs and JPEGs to scalable vector graphics (SVG). In short, Vectorization of raster images is done by converting pixel color into geometric objects. The File format are PNG, BMP, JPEG ( max file size: 1MByte ). After uploaded, you select color wizard (4 steps) or black and […]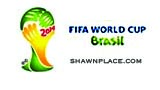 Top Sites to watch FIFA 2014 Online FIFA World Cup 2014 is going to take place in Brazil coming 12 June 2014 to 13 July 2014. As a soccer fan, you'll be tuning to watch the total of the 64 matches (if can). For that reason, here some top sites that providing FIFA 2014 World Cup Brazil Online for Free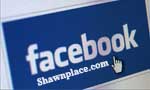 Who deleted me on Facebook? For the time being, Facebook didn't notice their users who has un-friended them.There are many third party app that allow you to track your friends that disappear from Facebook. Who.deleted.me is a website that allow Facebook users to know who deleted you or unfriended you.First, Click Who.deleted.me and Login with Facebook.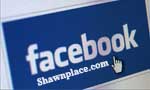 FaceBook Chat Hidden / Secret Emoticons / Smileys Here, the content from my previous post "25 FaceBook Chat Emoticons Smiley Hidden". However, there are many more FaceBook Chat Emoticons Smiley. Check this out, Yet Another FaceBook Chat Emoticons Smiley Hidden (Spongebob, Hello Kitty, Pikachu, Santa Claus, Poring, Kerokeroppi, Domo Kun, Konata Izumi, Pokeball, Nobita, Gintoki Sakata, Shin chan, Angry Bird, Doraemon, Mojacko and Pedo Bea).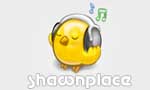 Beatbox Tips Found this in a forum. To play the Beatbox through google translate is pretty simple. Just copy the text below and play the sound button. First, Go to Google Translate Then, Copy and Paste the text into the Google translate box.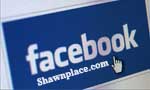 FaceBook Chat Hidden / Secret Emoticons / Smileys Generally, there is no menu of the FB Emoticons that can be used in FB chat features. Therefore, we need to remember the Shortcut key of the emoticons in FaceBook Chat. For that reason, you can see the 25 facebook emoticons and their keyboard shortcuts as shown below for your reference.The 25 FB emoticons included Penguin looking to the left, 42, A red heart, Shark with sharp […]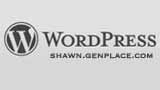 My Flavor 5 SEO Plugin for WP 2012 WordPress SEO In short, WordPress SEO help bloggers for the aspect of SEO. Generally, it help the users to optimization and write better content. In particular, to know what a focus keyword while writing post as well as make use of it. The other functions included Page Analysis, Technical WordPress Search Engine Optimization, Meta & Link Elements, RSS Optimization, XML Sitemaps and etc.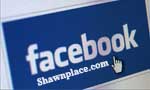 Invite All your Facebook friends to an event To invite all your friends in Facebook event, what you have to do is to select them one by one and click send (as shown below). Irritating? Ok, Actually Web Browses add-on can save your time.