Browsing articles in "Tips 'n' Tricks"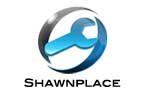 Free Partition Find & Mount Download Partition Find & Mount is one of the recommended freeware for all the PC users. In brief, it locating and mounting partitions into the system, thus making those lost partitions available to you like any generic disk volume. Furthermore, it including the Master Boot Record) is missing, damaged or overwritten. Overall, it easy to use, safe to the data and free for personal use.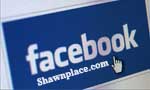 "I Love U" in numbers 6 and 9 Here, A Simple Creative Trick to create "I Love U" in your Facebook status. Just using multiple number 6 and number 9 only 1. First, copy and paste the number below to your status.
Quests and Achievements Guide There are several quests that available for players to get extra bonus such as Simoleons and Life Time points. To that points, here is quick list of the quests for your reference.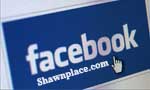 Stop displaying Facebook game activity to friends Recently, I just realize that the Game Activities are available on my right Facebook panel (Game Ticker). Due to certain reason, I prefer to keep all this info to myself. For that reason, just simply click on the (x) mark that appears. Next, click on 'Don't publish is playing (Game name) posts. Afterward, there will be not be seen for that particular game on the games ticker.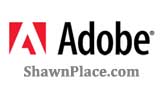 Simple Tips to Solve Adobe Installer Database Corruption Previously, I had difficult to reinstall certain adobe application for my Mac. While I insert the installer CD to install, it display "Installer Database is Corrupt". Lastly, I managed to find the solution base on their forum. For my case, I just delete both caps.db files and it work perfectly afterward.
We Dont Like click Facebook Like Button Recently, there are some of the websites, forum and social media websites require to click the FB Like button to see the hidden content. Indirectly, like or not like you still have to like it. Moreover, some of the sites include a lot of ads in a 0 x 0 iframe or hidden content to force people to click to visible. As a result, the developer design this […]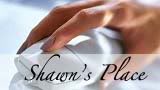 Right Click Disable ? How to enable It? Recently, I surfed a website that disabled the right click function of the mouse button and it is quite irritating and inconvenience. As a result, I had created a Allow Right Click Tab for my firefox browser (you may try other browsers). The method is pretty simple, follow this few steps.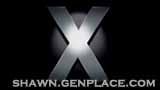 APP to remove unnecessary language resources In Brief, OS X contains more than hundred languages that we unlikely will use. Therefore, it is not necessary to include all this unused language packs. For my case, I had saving about 1G extra disk space for my MBP by removing those languages. As a matter of fact, it is difficult for us to manually delete those unwanted language. As a result, we need third party software such […]