Browsing articles in "Portable"
Your Free Universal Extractor Download Universal Extractor, a free program designed to extract and unzip files for all kind of archive or installer. For instance, ZIP, RAR, EXE, 7z, Iso, Deb, Bin, Tar, application installers and etc. However, Universal Extractor is not intended to create achieves file. To do that, the recommend program is 7-zip. In addition, the project was to create a simple and east way to extract various types of installation packages without […]
New BitTorrent V7 Portable Download In brief, BitTorrent is a peer-to-peer (P2P) client designed to manage your digital downloading files such as movie, video, music, and games. Generally, the client used to search for legal torrent files in the net. Therefore, the downloading speed is faster through the use of a central tracker and peers. Accordingly, this method enable the integrity of the file and saves more times compare to traditional system.
A Powerhouse With a Tiny Appetite µTorrent, A tiny BitTorrent client for Windows and Mac and with many common features available. However, this program does not support UDP protocol but the overall download speed is good.  Generally, this program is Speedy, efficient, and free. It supports multi-task while downloading; download priorities; tasks adjusting. uTorrent 's memory footprint is very tiny, and system resources are hardly touched.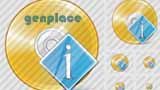 Free Portable CrystalDiskInfo 4 Dev#2 CrystalDiskInfo is a HDD/SSD utility software which supports S.M.A.R.T. Generally, it supported Disks (HDD/SSD) such as IDE (Parallel ATA) and Serial ATA disks connected internal ATA controller. Beside, it also supports a part of USB-HDD. However, CrystalDiskInfo does not support RAID disks and IDE (Parallel ATA) and Serial ATA disks connected external ATA controller.
New Portable BitComet v 1.24 Free Download A well-know BitTorrent/HTTP/FTP download management software " BitCommet" is speedy, authoritative, user-friendly, and 100% free of charge. Accordingly, It contains many advanced features for BitTorrent download and extends its leading BitTorrent technology to HTTP/FTP to accelerate downloading up to 5 – 10 times faster, or more.
The KMPlayer 3.0.0.1438 Release In Brief, KMPlayer able to support most of the video format such as VCD, DVD, AVI, MKV, Ogg, OGM, 3GP, MPEG-1/2/4, WMV, FLV and QuickTime. Anywhere, The highlight of this version (for me) will be the media support of CoreAVC and RealMedia. Secondary, the design of the Modern Interface is also quite nice and attractive.
Download CCleaner V3.00.1310 Portable How to Removes unused files in your Windows ? CCleaner is your solutions. CCleaner is a freeware  great system optimization, a privacy and cleaning tool. Generally, the program help to removes unused files from your system – allowing Windows to run faster and freeing up valuable hard disk space. It also cleans traces of your online activities such as your Internet history. Additionally it contains a fully featured registry cleaner. But […]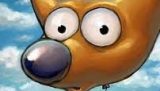 Free Graphics Editing Program GIMP 2.6.11 GNU Image Manipulation Program (GIMP), is a freely distributed imaging program that quite similar like photoshop. In brief, it function as image composition, photo retouching and image authoring. In particular, it can be used from simple paint tool to a mass production image renderer. Other capabilities include high quality photo retouching program, online batch processing system, an image format converter. On the other hand, it designed to be augmented […]