Browsing articles in "Portable"
Download CCleaner v3.14.1616 Multi-languages Portable How to Removes unused files in your Windows ? CCleaner is your solutions. CCleaner is a freeware great system optimization, a privacy and cleaning tool. Generally, the program help to removes unused files from your system – allowing Windows to run faster and freeing up valuable hard disk space. It also cleans traces of your online activities such as your Internet history. Additionally it contains a fully featured registry cleaner. […]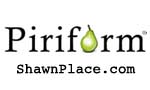 Advanced System Information tool for your PC In brief, Speccy is an advanced System Information tool for your PC. Its help user to find out what's the name of the processor, how much RAM and etc. Generally, this application enable users to check how many slots and the type of installed memory. As a whole, all the necessary information is on one easy-to-understand screen.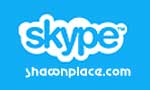 Set Your Conversation Free Now! Skype's is a freeware and it works seamlessly with your Internet connection. User can chat away with free Skype-to-Skype calls and never worry about charge, duration or location. As a result, allocate the love and find your friends to download Skype to chat, instant message (IM) or make video calls. Moreover, user can  make local, long distance and international calls to phones and mobiles at certain rates as well.
The KMPlayer v3.1 Release In Brief, KMPlayer able to support most of the video format such as VCD, DVD, AVI, MKV, Ogg, OGM, 3GP, MPEG-1/2/4, WMV, FLV and QuickTime. Anywhere, The highlight of this version (for me) will be the media support of CoreAVC and RealMedia. Secondary, the design of the Modern Interface is also quite nice and attractive.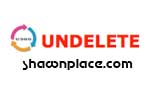 Freeware to restored deleted files In brief, Undelete 360 is one of the recommended programs to use for restoring deleted from your PC or other portable storage medium such as flash drive and digital camera. Basically, this program built on a fast and efficient algorithm that able to browse, search, and recover files. Moreover, it supports both file recovery and folder recovery. Most importantly, it is completely free and no advertisements as well as features […]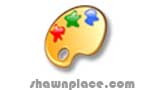 All-in-one Design Tools PicPick is an all-in-one program that provides all kind of features such as image editor, screen capture tool, pixel ruler, color picker, color palette, protractor, screen crosshair and whiteboard. In particular, this program loads fast and located in they system tray. • For All Windows (Fully support Windows 7) • Multi-language is supported. (MORE 28+) • All functions are fully supported on a dual screen environment. • No Registry, No access to […]
A Powerhouse With a Tiny Appetite µTorrent, A tiny BitTorrent client for Windows and Mac and with many common features available. However, this program does not support UDP protocol but the overall download speed is good. Generally, this program is Speedy, efficient, and free. It supports multi-task while downloading; download priorities; tasks adjusting. uTorrent 's memory footprint is very tiny, and system resources are hardly touched.
Unsurpassed speed and easy-to-use features Web Browser In brief, Maxthon is a freeware that provide web browsing for Microsoft Windows and Android. Maxthon is a free web browser for Microsoft Windows and Android. Its supports both the Trident and the WebKit rendering engines. Moreover, the Web Follows You which is Use your Maxthon Passport to seamlessly sync and access your favorites, notes, even browsing settings across desktop computers and devices. To sum up, this freeware […]