Browsing articles in "Mac"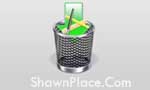 Tip to Completely Remove unwanted application and preference Appcleaner is a smart removal and protection uninstaller. Most importantly, it is a freeware. Overall, the features are user-friendly (just click and drag) without browsing to the application. The best part is the program will help users to remove unwanted application support and cache files. On the other hand, Smart Delete feature is to detect and trash related files as well as to choose what you don't […]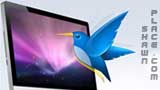 Official Thunder 2011 for Mac (Beta Version) Thunder, The Xunlei is one of the well-known download managers in China. In brief, it is the the flagship product of Xunlei Corporation that support Xunlei Kankan, a video-on-demand website, and other desktop software. The Good news is the company had been developing the mac version of xunlei. Currently, they had been released their beta version. Overall, the interface as shown below is quite simple and neat. In […]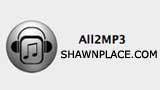 MAC: Convert APE, MPC, WMA, FLAC, WAV, OGG to MP3 All2MP3 is a freeware for mac to help users to convert a wide variety of file formats into MP3s. Accordingly; the support file formats are APE, MPC, WMA, FLAC, WAV, and OGG. Therefore, do not assume that this application can convert every kind of format to MP3.
How to convert ape / cue to mp3 in Mac OS X Generally, you're not able to play ape/cue in your itunes. What you need to do is to convert ape or cue to mp3 or aiff to play the music. There are plenty of app available in the net. However, the app that I'm using right now is xACT. In brief, xACT stands for X Audio Compression Toolkit. It is a GUI based front end […]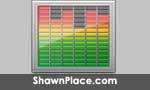 Tip to Listen to FLAC files in iTunes Generally, iTunes is not able to listen to FLAC files. In order for iTunes to play FLAC files, user need to install Fluke on your Mac. In brief, Fluke is a tiny Mac OS utility to play FLAC files right within iTunes. The current version of Fluke support track numbers, much more faster and smarter. Lastly, Fluke is easily to use by simply feed your FLACs into […]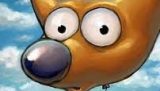 Free Graphics Editing Program GIMP 2.6.11 Mac GNU Image Manipulation Program (GIMP), is a freely distributed imaging program that quite similar like photoshop. In brief, it function as image composition, photo retouching and image authoring. In particular, it can be used from simple paint tool to a mass production image renderer. Other capabilities include high quality photo retouching program, online batch processing system, an image format converter. On the other hand, it designed to be […]

Solved Canon Printer Error after Upgrade New Mac OS X 10.6.7 Recently, Apple has released the latest update of Mac OS X 10.6.7. After upgraded, Canon Printers are not able to print on my office's network. After all, Canon had released the updated drivers that resolved printing error.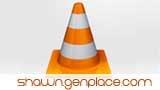 How to watch movies with subtitles in Mac ? VLC is one of my flavor video player. It is a freeware and open source cross-platform digital media files player and framework that plays most multimedia files such as AVI, Mov, Flv DVD, Audio CD and etc. In particular, it able to display movie subtitles in many kind of languages.