Browsing articles in "Mac"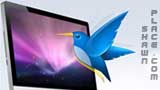 Free Mac Download Manager XunLei Thunder XunLei Thundr is a download manager and Peer-to-peer software developed by Thunder Networking Technologies. It is one of the well-known Chinese download manager in chinese market.As a whole, it supporting HTTP, FTP, eDonkey, and BitTorrent protocols.It has multiple resources for Hyper-Threading technology and it can bypass ISP throttle thus improve the download speed.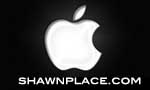 Printing on both sides of the paper (duplexing) How to active the duplexer to print on both sides of the paper automatically. Problem…
How do I open zip and far files on mac? As my WinZip Mac was expired, I was looking for an alternative app to open zip files. After all, Zipeg was my next selection. In brief, Zipeg is a universal free file opener for .zip and .rar files. To use it, just a click to open a file and view what is inside. Find exactly what you are looking for and extract it.
Free DVD Creator for Mac Christine Smith from Wondershare.com a leading software company was sharing their  upcoming 3 FULL day campaign scheduled for the 5th to 7th of November 2013. To that end, the Giveaway campaign is for their DVD Creator (for Mac), which normally costs about $49.00, but it'll be absolutely FREE for the 3 day's Giveaway campaign.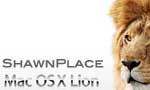 How to allow The digital signature Recently, encounter digital signature is not trusted error after upgraded to Mac OS X 10.8 Mountain Lion. While browsing certain website that require Java application, it will display The digital signature is not trusted. The allow button is not available to click. As a result, we have to click deny and stop the function.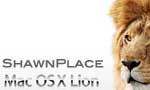 Solution to open app from unidentified developer After upgraded to OS X Mountain Lion, the DAA Converter application was not able to open. It indicated " New App" can't be opened because it is from an unidentified developer. In brief, it is a new feature called "Gatekeeper". Primary, this features disallow users to open apps that are downloaded without the "identified and trusted developer". To solve this problem, there is two simple methods to bypass […]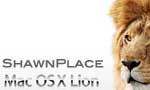 To Show User Library Directory in Mac OS X 10.7 Lion By default, the users Library directory is hidden due to the certain security reasons and keep people away from accidentally deleting certain important files. However, for whatever reasons, users are allow to unhidden the Library Directory. There are two methods available to visible Library folder.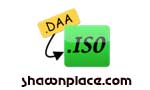 DAA & GBI disk images to ISO format In brief, DAA is a direct access achieve file that similar to ISO files. There are certain advantages over ISO such as compression and file splitting abilities. In order to open DAA file on a Mac at this moment, we have to convert DAA to ISO. DAA Converter is the recommended free application that allow users to convert DAA & GBI disk images to ISO format.