Browsing articles in "Internet"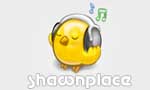 YouTube Song Downloader In brief, YouTube Song Downloader is a user-friendly software that allows users to download music as MP3 or Video. Just type in the song name and click on the download button to do the work. Moreover, it allow user to preview the video instantly and Save files as MP3- or video file (AVI, MP4, FLV).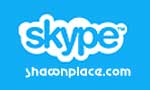 Set Your Conversation Free Now! Skype's is a freeware and it works seamlessly with your Internet connection. User can chat away with free Skype-to-Skype calls and never worry about charge, duration or location. As a result, allocate the love and find your friends to download Skype to chat, instant message (IM) or make video calls. Moreover, user can  make local, long distance and international calls to phones and mobiles at certain rates as well.
How to control and monitoring your Internet traffic ? For Windows users, you can use NetLimiter to control and monitoring your Internet traffic. One of the main features here is you can limit or setup your download/upload transfer rate for the applications or even a single connection. On the other hand, Internet statistical tools included as well as the real-time traffic measurement and long-term per-application Internet traffic statistics.
Orbit Downloader 3.0.0.0 Released Orbit Downloader, yet another download manager. In brief, it is devoted to new generation web (web2.0) downloading, such as music/streaming media/video  from Rapidshare, Myspace, YouTube, Imeem, Pandora, support RTMP. Most importantly is to make general downloading easier and faster.
Yet another recommended download manager Highlight No adware and spyware Easy to install and use increase the download speed and stability Support HTTP,FTP ,eMule and etc
Youtube Downloader HD Features Youtube Downloader HD, a freeware program to download videos from youtube. In addition, it also able to converted to avi video format or to mp4 (compatible with iPod, iPhone). On the other hand, this program able to download either High Quality videos or High Definition videos from YouTube.
Control Panels from a User Perspective One thing about having a website is that you don't want to spend too much time to learn the internals of apache and probably not even the shell's OS if you even get access to it. So what can you do? Control panel is your answer. Here a list of popular control panel.
What is Bandwidth ? Bandwidth, What most providers normally mean by this is monthly data transfer. So how much do you need? Unlimited?!…Probably not. For instance, if you have around 100 daily unique visitors and your total website consists of 50 MB, then 30 GB is enough. But, if your websites are full of images and video (upload under your own server), then you should need more bandwidth.